AC to AC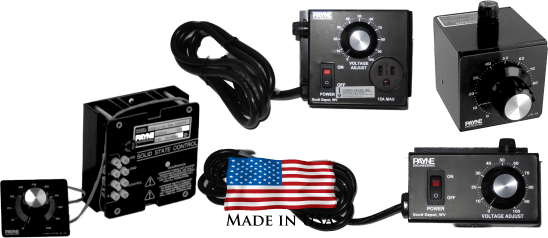 Model 18TBP/TB/TP solid state variable voltage controls incorporate exclusive design features to protect power semiconductor components against damage. "2 milli- second" fuses protect the solid state variable voltage controls against short-circuit damage; an R-C snubber network protects the solid state variac against dv/dt failure; an integral heatsink chassis allows continuous operation in ambients to 50C with no derating
These controls are designed for resistive loads, not recommend for motors, however these may work with some shaded pole motors.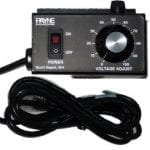 Model 18TP controls may be used as portable or permanently mounted units. Includes three prong plug, 6 ft. of cable, 3 prong receptacle, and lighted On/Off switch.
Model 18TBP controls designed for panel mounting.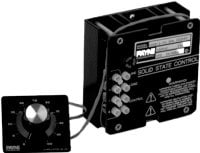 Model 18TB controls designed for chassis mounting. Includes control pot and 2 feet of control cable.