Snow Melt Mats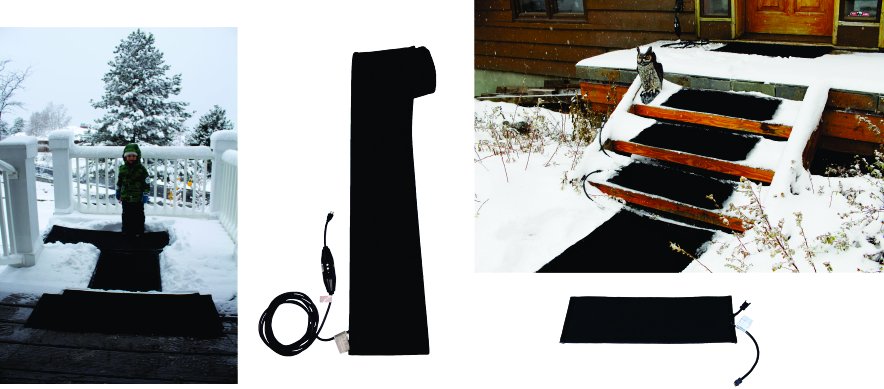 Protecting yourself, your family, and your employees from slip and fall accidents is a priority, and especially when icy and cold conditions arise. While there are manual and chemical means for clearing the path, some of those methods and be detrimental to the environment, and other methods can be detrimental to your health.
CLEAR THE PATH WITH SUMMERSTEP
Interested in avoiding the phisical strain of shoveling and the concerning task of ice removal? Summerstep snow melting mats remove snow and ice on contact without using harsh chemicals, and continue to keep the path clear even as snow accumulates. Prevent injury and preserve employee safety with Summerstep.
We offer residential and industrial grade mats.
The difference is the rubber shell used on both lines. The Residential is a thin tacky anti-slip rubber shell while the industrial is an extremely robust thick anti-slip rubber shell for heavy traffic. The Industrial mats can be driven on, parked on and be just fine. We do not recommend driving on or parking on the residential mats. If it has a -RES in the part number it is residential grade.