Propane Tank Heaters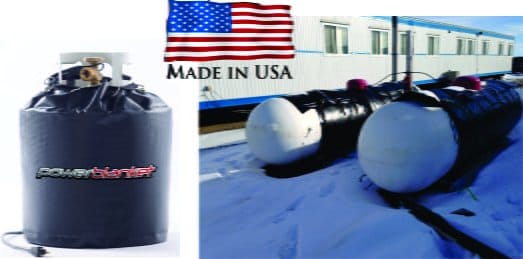 Propane applications are all about pressure.
They need pressure to flow, and cold temperatures rob the system of pressure. The Powerblanket gas cylinder warmer fight off the cold resulting in 40-50 psi increases versus the unheated cylinder. More pressure translates to more time to be productive, as well as fewer tank fills. Powerblanket heaters can help your business improve production and avoid losing profits on downtime due to cold weather. Don't let the elements get the best of you.
We can custom make any size for any application – call us at 801-544-4236 for help!