Custom Blankets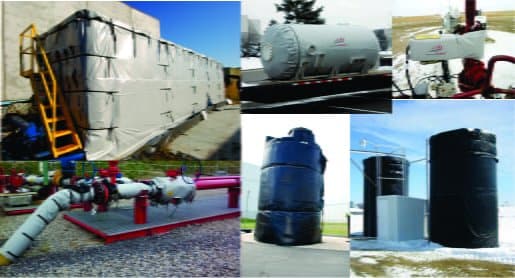 Engineers at Powerblanket, LLC design the most durable outdoor blankets on the market by combining rugged UV vinyls, welded seams, weatherproof materials, and space-age heaters capable of handling anything mother nature can throw at it … and all at a price that won't break the bank.
With the ability to design custom heating blankets, we can outfit your business with all the cold-weather protection youTM ll ever need. No matter the size, shape, or nature of your products, we can have manufactured the right solution for you.
Our custom heating solutions provide maximum freeze protection for a wide variety of applications. Heating, insulating, thawing, and protecting fluids from harsh outdoor environments is our specialty. Available in multiple lengths and diameters to fit most custom applications.
Call us at 801-544-4236 with your requirements and we will have a solution designed for you. In most instances it will only take about 3 weeks to have a finished turn key solution at your site.